doppo Ambiente Boden Solido
A mineral design floor covering for exclusive design for light to medium loads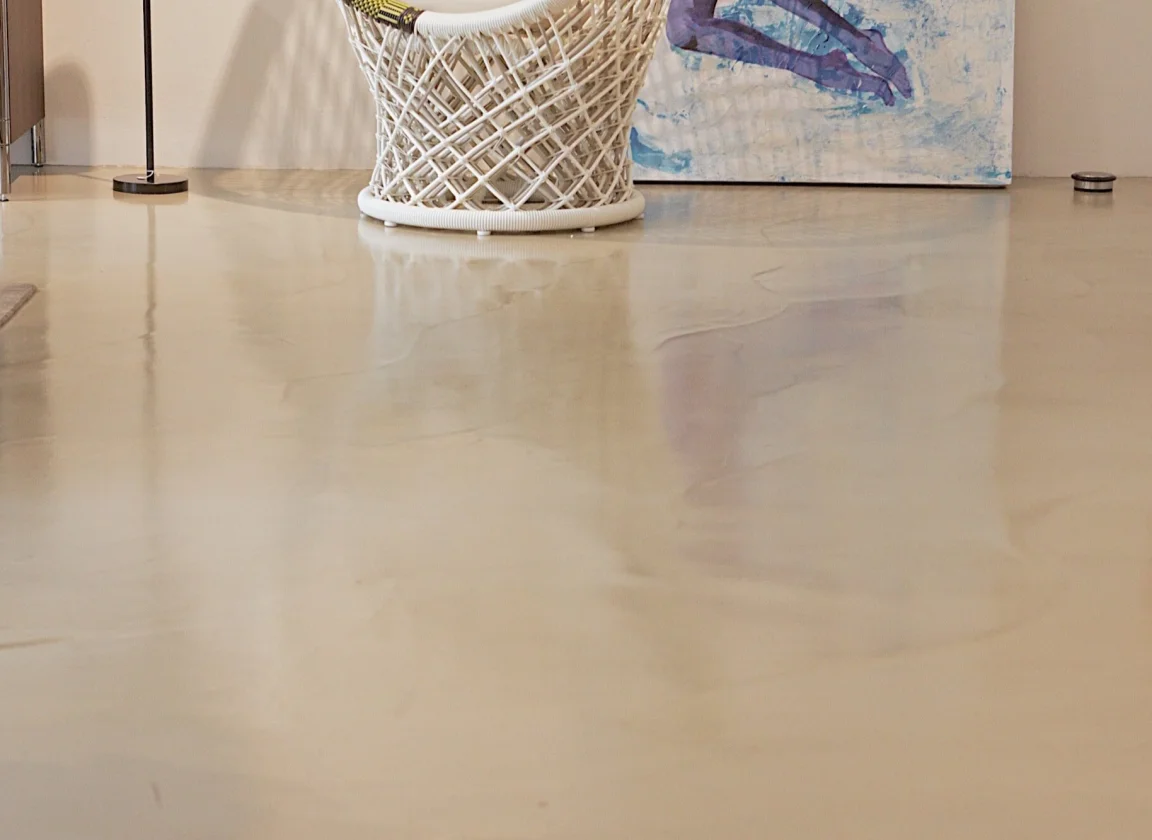 Why choose Doppo Ambiente Boden Solido?
The Solido Doppo Ambiente filler floor is a special cement-bound, plastic-modified thin-layer filler material with a fast hardening process designed for interior design floor coverings that can withstand light to medium loads
The surface appearance, with its characteristic trowel strokes, adds elegance. With a choice of over 64 colors, the floor can be customized to match the unique style of your project
The doppo Ambiente Boden Solido is non-flammable (A1fl) and highly low-emission (GEV Emicode EC1 plus)
Ideal für:
Residential areas
Offices
Business premises
Gastronomy
Modern structures
The doppo Ambiente Boden Solido, which creates special highlights through the spatula technique, features a three-dimensional surface and exudes a luxurious appeal. The visibility of the spatula strokes is determined by the grinding depth, allowing for highly individualized control
With 64 colors ranging from natural tones to intense colors, the floor covering can still be individually customized. If the right tone for your project is not available in our collection of over 64 colors, we are happy to create your desired color.
Advantages of the product & Certifications
Tools & informational materials
Product Advantages & Characteristics
mineral-bound
completely stress-free
very high initial hardness and strength
moisture-resistant
for layer thicknesses ranging from 2 to 5 mm in a single application indoors
It is safe to walk on the floor after approximately 6 hours at a temperature of around 20°C
There are no mixing errors since each bucket of white goods comes with one bag of color pigments
resistant to oil and fuel (with doppo Finish light+ sealing)
excellent adhesion to all cement-based substrates
Certificates & Quality Seals
The product is highly low-emission (GEV Emicode EC1)
non-flammable – flammability class A1fl
Color Collection
Here you can find our available color combinations
Die Darstellung des Farbtons auf ihrem Bildschirm kann abweichen und ist nicht farbverbindlich.
Tools & Information Materials
You can find all tools and information here
Find your nearest skilled tradesman