doppo Ambiente Wand
Create vivid structural accents in the interior with the doppo Ambiente Wand.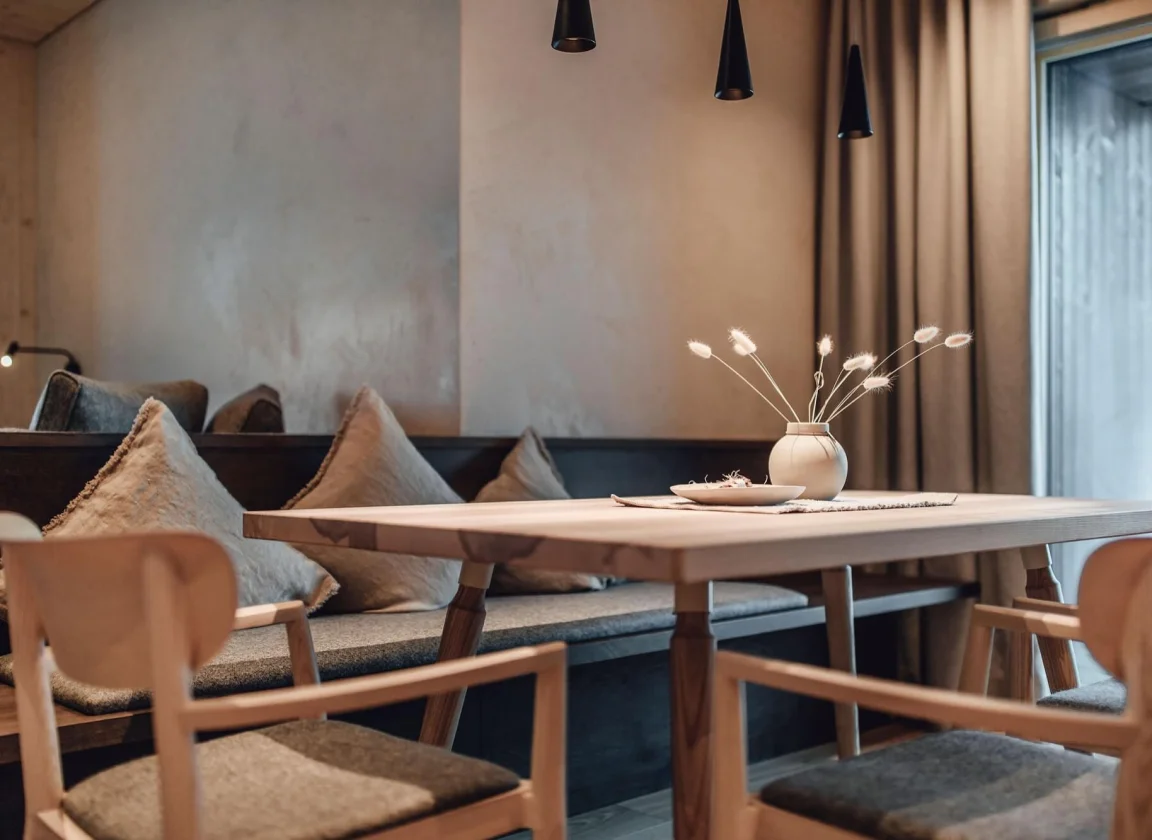 Why choose Doppo Ambiente Wand?
The mineral-bound putty Doppo Ambiente Wand is a fine plaster based on hydrated lime and white cement. It contains carefully selected marble flours and other inorganic fillers for creative interior wall and ceiling design purposes
Due to its natural ingredients, the Doppo Ambiente Wall is highly breathable, resulting in a well-balanced and healthy indoor climate
Thanks to its exceptional durability and impressive load-bearing capacity, the doppo Ambiente Wand is perfectly suited for use in public facilities, exhibition spaces, gastronomy establishments, as well as wellness and residential areas.
Suitable for:
Detached houses
public facilities
Reception halls
Exhibition rooms
Gastronomy
Spa facilities
Grocery stores
Distinctive handwriting
Different textures create seamless surfaces that add a unique charm to every room: from bold grain and intense color pigmentation to delicate textures in natural tones or a modern concrete look. Each wall acquires an unmistakable appearance through the craftsman's personal touch
If our color collection of over 64 colors does not include the right tone for your project, we would be happy to create your desired color. We are also available to provide guidance on any special requests regarding the surface appearance.
For an added touch of elegance
Enhanced with various effect oils and pastes, unique accents with stunning surface effects are created, allowing the base color of the plaster to shimmer through. The appearance varies depending on the viewing angle, particularly due to the natural play of light.
The application of doppo Metal as a finishing creates captivating and naturally shimmering real metal surfaces with an authentic shine. Particularly in prestigious areas, it is a standout feature with exceptional charm. The use of an oxidizing agent alters the appearance and imparts a striking effect to the surface, which is achieved through the synergy of various elements.
Product Advantages & Certifications
Tools & Information Material
Product Benefits & Features
easy to apply, smooth and durable plaster
optimal processing properties with a long working time
For layer thicknesses ranging from 2 to a maximum of 3 mm
diffusion-open
Not flammable
No volatile organic compounds (VOCs) are included
excellent adhesion to all commonly used substrates
easy to maintain and easy to wipe clean
Certificates & Quality Seals
non-flammable – Fire class A1
The product is highly low-emission (GEV Emicode EC1 plus)
Textures
Here you can find the textures of our doppo Ambiente Wall:
Die Darstellung des Farbtons auf ihrem Bildschirm kann abweichen und ist nicht farbverbindlich.
Color Collection
Here you can find our available color combinations
Die Darstellung des Farbtons auf ihrem Bildschirm kann abweichen und ist nicht farbverbindlich.
Effect finishes
Whether opaque or metallic – our finishes at a glance
Die Darstellung des Farbtons auf ihrem Bildschirm kann abweichen und ist nicht farbverbindlich.
Tools & Information Materials
You can find all tools and information here
Find your nearest professional craftsman