How long does a seamless bathroom last?
"How long does a seamless bathroom last?" This is a question that many people ask themselves when planning a bathroom. In this article, we will provide you with the answer to this question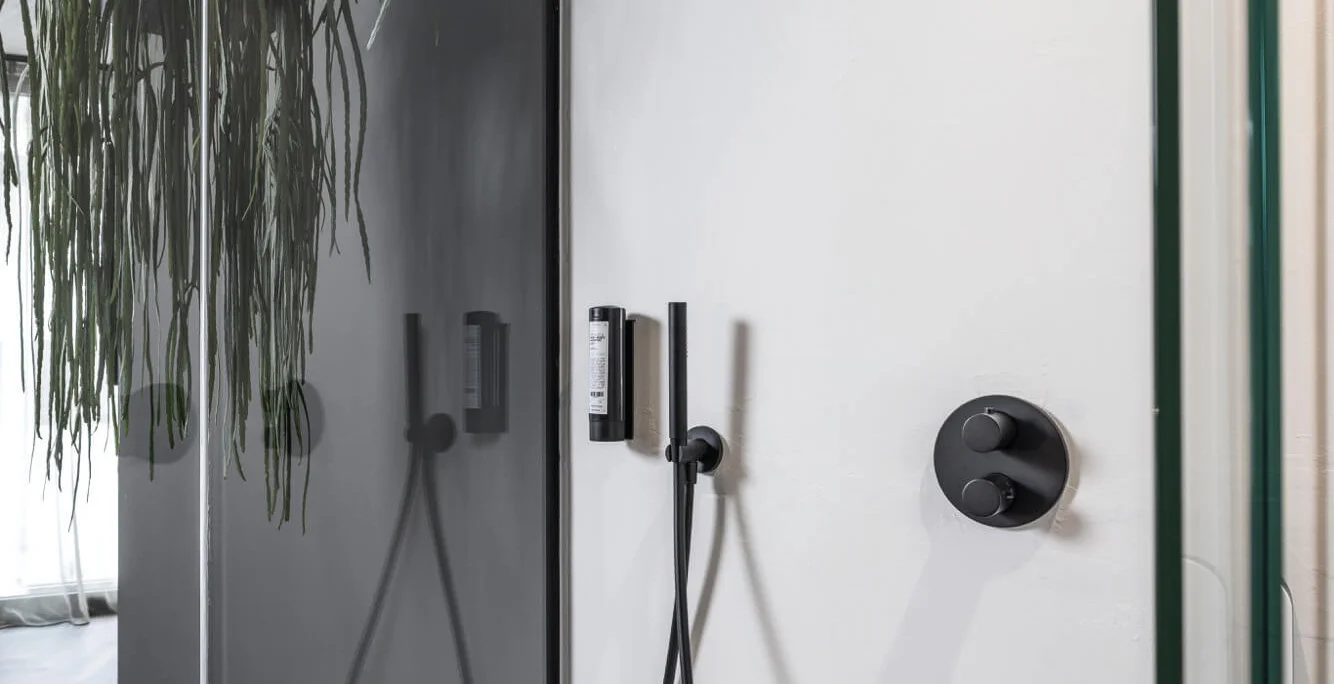 The seamless floor, seamless walls, and even the seamless shower are gaining popularity – and rightfully so. They captivate with their modern design, customizable options, and easy maintenance. A significant factor contributing to this is the seamless surfaces, which exude peace and style.
"How long does a seamless bathroom last?" This is a question that many people ask themselves when planning a bathroom. With the use of appropriate materials, professional installation, and proper maintenance, there is nothing to prevent long-term enjoyment of a seamless bathroom. We have examined closely what matters in this regard.
The materials used
To fulfill the desire for a seamless bathroom, there are various materials available. These materials can be either synthetic or natural.
Materials such as visible concrete optics, micro cement, Ciré concrete, exposed screed, stone spatula, decorative panels, and wet room wallpaper can be used in wet areas, including the shower area
All materials are distinguished by their strength and durability when properly processed and maintained – whether used as wall coverings or floor coverings. This allows for seamless bathroom design without any obstacles.
This wide range of materials also provides numerous possibilities for individualized design. The concrete appearance is also gaining popularity: filler compounds create a modern concrete look and provide stability and durability even with a thin layer of material. In many cases, there is no need to remove old tiles beforehand. Instead, existing tiles can often be easily plastered over
Not all filling compounds are the same: when it comes to a jointless bath, there are many products and manufacturers to choose from. It's important to pay attention to the technical details and ingredients. For a seamless bath, a highly recommended option is doppo Ambiente Pro+. It is a carefully blended mixture of mineral special fillers, low-emission synthetic resin, and special additives. This product ensures excellent results. For areas outside the shower, the double Ambiente wall can be used to add some extra diversity in design.
Proper cleaning
Seamless bathrooms are known for being exceptionally easy to maintain. There are just a few things to consider, and the joy of having a beautiful bathroom will last for a long time.
It is essential: aggressive cleaning agents should not be used as they could damage the coating. In most cases, it is sufficient to clean the surfaces with clean, lukewarm water and a microfiber cloth. To prevent the formation of limescale stains, we recommend rinsing with cold water once and then drying with a microfiber cloth
If in doubt, it is important to follow the manufacturer's care instructions, which we always provide to our customers at IBOD.
Our tip: To ensure easy cleaning of the seamless bathroom and to keep the space well-maintained and beautiful, it is important to promptly repair any damages, particularly in the wet area like the maintenance joints, shower trays, or fittings. If there is any damage to the coating caused by a strong impact, chemicals, etc., please contact your installer for professional correction. 
How long does a seamless bathroom last – considering personal preferences and trends
A seamless bathroom is extremely long-lasting, especially when properly cared for and used, and can withstand many years of use. However, trends and preferences may naturally change, and a desire for change may arise.
The proper selection of surface, material, and color is crucial when designing a seamless bathroom with a timeless look. We are here to provide you with consultation and assistance in choosing the floor design, wall, and ceiling coating. This goes beyond creating a new bathroom; with mineral coatings, our seamless bathrooms are not only waterproof but also breathable. This creates an excellent indoor climate, turning any bathroom, regardless of its size, into a soothing oasis.