Renovating the bathroom without removing tiles: tips for a seamless renovation
Discover how you can renovate your bathroom without the effort of removing tiles, along with tips and inspiration for a successful bathroom renovation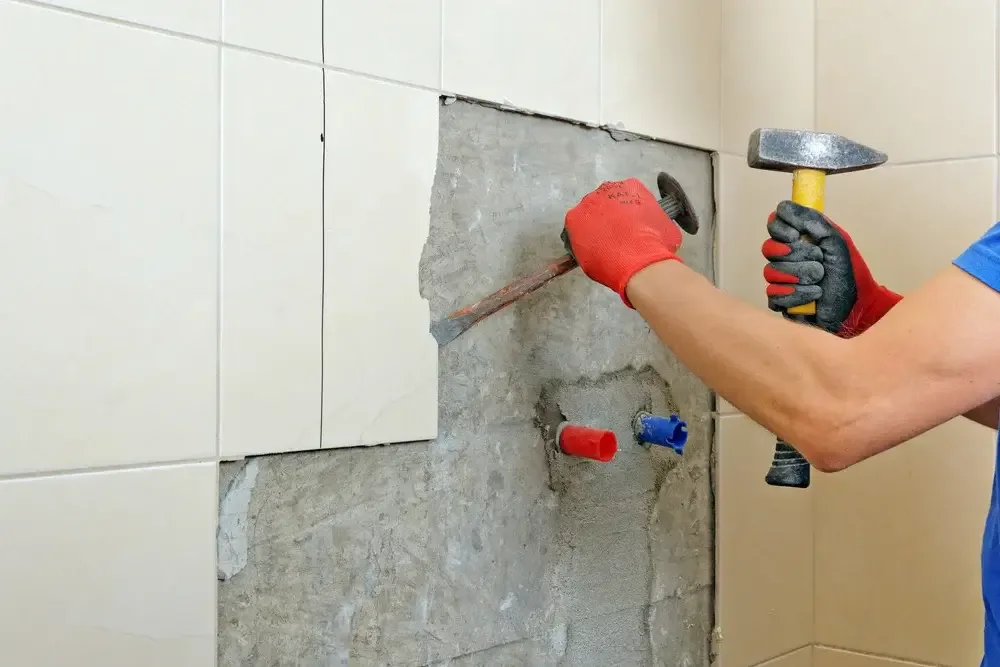 Designing a new bathroom or renovating the existing one offers the chance to reflect your personal style and effectively meet your own needs. However, this process is often accompanied by the laborious task of removing tiles
In this article, you will discover how to renovate your bathroom without the inconvenience of removing tiles. From creative design ideas to choosing premium materials and coordinating different trades, we provide you with tips, strategies, and inspiration for an effortless and successful bathroom renovation.
Planning and preparation for a seamless bathroom renovation
Planning and preparation are crucial for a successful bathroom renovation. Begin by carefully planning your bathroom, defining your needs and preferences. Choose the desired style for your bathroom and seek inspiration from various sources
A competent consultation from experts assists in creating a customized plan. Additionally, clarify in advance the extent of the renovation work and the required dismantling tasks.
Renovation with attention to detail: Selecting the appropriate materials
For example, using mineral-based leveling compounds can create a seamless and modern surface. This type of seamless design not only offers an aesthetic appearance but also facilitates cleaning
Choose premium fittings to combine functionality and aesthetics. Select high-quality bathroom furniture with excellent craftsmanship to guarantee the longevity of the bathroom and ensure a perfect match with the style. Additionally, incorporate innovative radiators and underfloor heating to provide optimal comfort.
Renovate the bathroom to be barrier-free
The barrier-free renovation of a bathroom enhances accessibility and safety. For instance, a floor-level shower or shower enclosure replaces conventional shower trays, enabling easy entry and exit
In a complete renovation, toilets and washbasins can also be made accessible by adjusting their height to accommodate individual needs. These solutions not only enhance functionality, but also lend a contemporary and aesthetically pleasing look to the bathroom.
Renovating your bathroom without the hassle of removing tiles
New approaches such as the use of seamless putty significantly simplify the renovation process. Professionals take care of the dismantling of old sanitary facilities and ensure precise work during installation. This enables a smooth renovation without the hassle and frustration of removing tiles with dust, debris, and noise.
Summary
This summary highlights how you can effortlessly design your new bathroom. With careful planning and the careful selection of high-quality materials, you can create a modern dream bathroom. Innovative techniques, such as the use of seamless filler and barrier-free solutions, give your bathroom a contemporary aesthetic. Professionals handle the removal of old sanitary facilities, making the renovation process stress-free without the need for tile removal. Investing in a new bathroom not only enhances your quality of life but also adds value to your property.
Frequently Asked Questions – FAQs
Is it possible to renovate my bathroom without the tedious task of removing the old tiles?
Indeed, modern renovation techniques enable bathroom renovation without the hassle of removing tiles. You can utilize innovative solutions like seamless putty to minimize the effort involved.
What are the advantages of a barrier-free bathroom renovation?
Barrier-free bathroom renovations provide not only enhanced comfort for individuals with limited mobility but also guarantee a design that is future-proof. By eliminating steps and barriers, the space becomes more accessible and secure.
How can I efficiently coordinate different trades?
If you choose to take on the coordination yourself, here are a few tips: A specialist company can coordinate the various trades, including tilers and electricians, ensuring a smooth and timely implementation of your bathroom renovation
Shower trays, bathtubs, fittings, and sanitary facilities should be prepared accordingly to be seamlessly integrated into the new bathroom floor
All necessary rough installations for fittings and sanitary facilities are installed prior to the installation of seamless surfaces. Similarly, the shower tray, bathtub, or the rail system for the glass of the shower wall should be installed beforehand
The shower, toilet, and sink fittings, furniture, toilet, and sink, as well as all bathroom accessories such as towel holders, are only installed once the area is ready for use
Which materials are suitable for a modern bathroom design?
High-quality fixtures, seamless surfaces, and stylish bathroom furniture are ideal materials for a contemporary bathroom design. They lend your bathroom a modern and aesthetically pleasing look.
How can I boost the value of my property through a bathroom renovation?
A well-planned and aesthetically pleasing, possibly even barrier-free, bathroom can significantly increase the value of your property. A modern and functional bathroom is an appealing selling point and can leave a lasting impression on potential buyers.