What are the costs of a seamless floor?
What are the costs of a seamless floor? We will delve into this topic further in this post. Keep reading!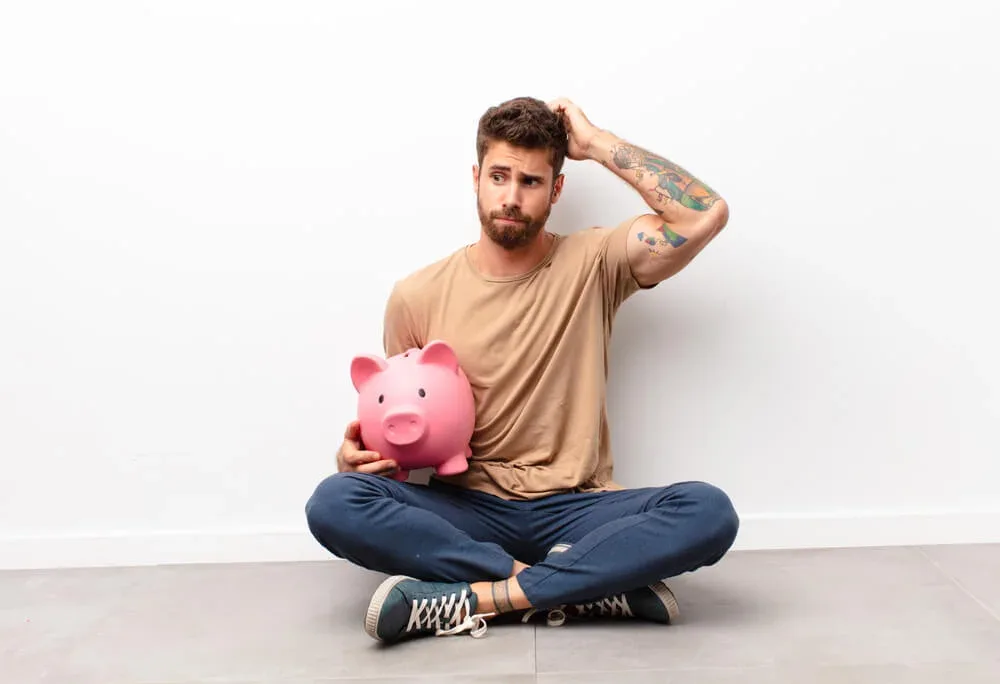 Seamless floors are gaining popularity, and it's not surprising: they are made of high-quality materials, providing a modern and stylish appearance, and they are easy to maintain, which makes them especially hygienic.
In addition, they allow for a pleasant indoor climate – this is achieved through the use of breathable materials. And if desired, underfloor heating can also be installed for added comfort.
Especially when planning a renovation or redesigning a room, it is worthwhile to explore the benefits of seamless floors. However, one might wonder about the costs of installing a seamless floor
What costs should you expect?
The cost of a seamless floor can fluctuate just like the quality of the material and the type of installation. Therefore, it is important to pay special attention to the quality and the craftsmanship of the implementing businesses before making a decision. This way, the enjoyment of the new floor will last long and the desired high-quality appearance will be achieved.
As a reference, the cost for a seamless floor can range from €150 to €220 per square meter of floor space.
For the premium cast floor "Doppo Ambiente Gussterrazzo", the price starts at approximately €250. As a general rule, the larger the area, the lower the square meter price tends to be. At IBOD, we offer our seamless cast floor "Doppo Ambiente Boden" with a natural, cloudy appearance at a price range of €90–150 per square meter.
Why a seamless floor, actually?
There are numerous compelling reasons to choose a seamless floor covering. The initial appeal of a seamless floor is often driven by its modern aesthetic, which creates a uniform and tranquil appearance, giving the impression of larger spaces. Additionally, a high-quality floor surface without any joints adds a touch of elegance and sophistication.
There are virtually no limits to individual floor design, as unique results can be achieved by varying the surface, texture, color, and more, all of which can be tailored to any interior design. Additionally, color changes can be made at a later time. Depending on the spackling technique, artistic results can be achieved during this process.
Our "doppo Ambiente Floor" is especially popular for achieving the trendy concrete look.
However, seamless floors have many more benefits. When properly coated and maintained, they have excellent durability. Additionally, they are easy to clean. The materials used are often breathable, making for a comfortable indoor environment. Furthermore, there are always environmentally-friendly options available when selecting the appropriate flooring.
Things to know about seamless flooring
When considering a seamless floor, there are a few factors to take into account before installation. Apart from addressing any design concerns that may arise, it is also crucial to assess the existing condition of the space. Is the room newly constructed or undergoing renovation? This assessment will determine the most suitable method for laying the new floor
How is seamless flooring installed?
The installation process is crucial for ensuring that a seamless floor lasts and looks as desired. So, how is such a floor actually installed
It all begins with the choice of surface appearance. If you prefer a smooth and uniform surface, then a cast floor would be the preferred option. However, if you're open to a slightly more irregular surface, then a spatula floor is the right choice
The various installation techniques and the corresponding tools, such as surface smoothers and notched trowels, ensure that the surface of the troweled or poured floor is smooth. Certain systems may require an additional step, which is the process of venting using a spiked roller
In the case of our high-quality "doppo Ambiente floor", it is made of mineral materials and is of high quality
After the drying period, our surface is further treated with an impregnation and sealed twice with a matte top coat. The result is a one-of-a-kind floor, as unique as the living space itself.
Is it possible to install jointless flooring on top of tiles?
Seamless poured and troweled floors can be installed not only during complete new construction or major renovations. In many cases, they can also be laid over existing tiles, such as in the kitchen or to create a seamless bathroom.
With quality workmanship and appropriate materials, a thin intermediate layer is sufficient after preparing the subfloor to apply a visually appealing and durable floor onto an existing surface.
Experiences with seamless floors
At IBOD, we strive to provide an exceptional experience with seamless floors. That's why you will find stylish and high-quality floors that seamlessly integrate into your living area, kitchen, and even wet areas like the bathroom, thanks to our waterproofing technology.
A seamless floor offers experiences that extend far beyond modern living flair. The calm and high-quality appearance transforms your home into a place where you can truly feel at ease. Even smaller rooms appear spacious and open when there are no joints or interruptions in the floor surface. And, not to mention, maintaining the floor becomes incredibly easy
Opportunities for funding for your own home
A seamless floor covering also provides additional benefits when it comes to accessible and barrier-free living. Consequently, it is possible to obtain funding for barrier-free construction and renovation, not only in Tyrol, but also throughout Austria and Germany.
The funding can be provided, for example, as a one-time grant or as additional support. Therefore, it is worthwhile to educate yourself about possible funding options in your own region.