Which floor coverings are resistant for industrial and commercial purposes?
Which floorings are able to meet the requirements of industrial or commercial establishments, workshops, and garages? Here you will find all the important information regarding this matter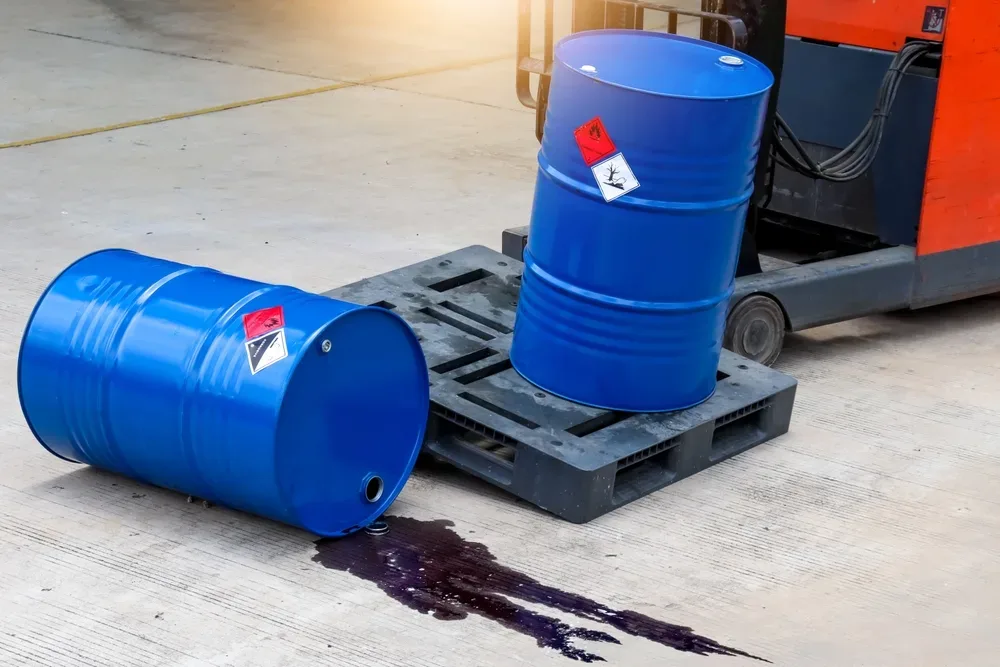 Selecting the appropriate flooring is a crucial aspect when designing spaces. Apart from considering aesthetic factors, it is equally important to choose floor coverings that can withstand potential chemical and mechanical demands they may encounter
In this article, we will examine different types of flooring options and explore how they can be utilized in various environments.
Why is chemical resistance important?
Chemicals such as acids, alkalis, and solvents can cause damage to conventional floor coverings and compromise their surface. Chemically resistant floor coverings are specifically developed to withstand these types of stresses, found in industrial facilities, laboratories, or commercial spaces, while preserving their structural integrity and visual appeal.
Why is mechanical resistance important?
Mechanical resistance encompasses qualities such as hardness, scratch resistance, abrasion resistance, slip resistance, impact resistance, flexibility, and malleability. These requirements are commonly found in industries such as automotive, food, production facilities, workshops, and warehouses. Floor coverings with high mechanical resistance have been specifically designed to withstand these rigorous demands
Tiles: Sturdy Options
Tiles are highly resistant due to their hardness and density. They are suitable for use in the catering and hotel industry, as they provide a non-skid, non-slip surface. However, it should be noted that tiles are not very hygienic due to the presence of joints. Therefore, they are not recommended for areas such as laboratories or industrial facilities.
Vinyl and PVC floors: the perfect combination of versatility and durability
Vinyl and PVC floors are not only versatile, but also resistant to mechanical stress. They can withstand a wide range of chemicals, which is why they are popular in various settings, from commercial spaces to hospitals. Vinyl floors are especially recommended for locations such as fitness studios and similar facilities.
Mineral floors: Industrial durability
Mineral floors have become widespread in the commercial sector and are resistant to many chemicals. However, regular exposure to aggressive substances can damage the surface, so proper sealing is essential. Mineral floors are highly suitable for lightly chemically and mechanically stressed areas such as offices, shops, apartments, restaurants, health centers, and schools. These floors meet the building regulatory requirements according to AgBB and the DIBt, are non-flammable according to the A1fl flammability class, and have very low emissions (GEV Emicode EC1).
Stainless steel floors: Hygienic and chemically resistant
Stainless steel floors are not only hygienic, but also resistant to chemicals. They are commonly used in areas that require high levels of cleanliness and chemical resistance, such as the food industry or laboratories.
Linoleum and rubber floors: Natural durability
Linoleum and rubber floors are made from natural materials and possess a natural resistance to chemicals. They are well-suited for areas with moderate levels of chemical and mechanical stress.
Epoxy Resin Floors: Maximum Durability
Epoxy resin floors are renowned for their exceptional chemical and mechanical resistance. They are commonly employed in environments where potent chemicals such as acids, solvents, and oils are prevalent. In areas subject to mechanical stress, such as the automotive and food industries, production facilities, workshops, and storage spaces, these impact-, shock-, and wear-resistant floor coating systems provide ideal solutions for long-lasting and low-maintenance surfaces
The seamless surface of the epoxy resin prevents the penetration of liquids and protects the underlying floor. IBOD offers a variety of products for this, such as our doppo EP coating.
Tips for maintenance and care
Regular cleaning: Keep the floor clean to prevent the accumulation of chemicals and dirt.
Immediate cleaning: Wipe up spilled chemicals immediately to minimize damage and ensure safety. Remove dirt and abrasive objects.
In conclusion
Choosing a chemically and/or mechanically resistant floor covering is a smart investment to preserve the longevity and aesthetics of your spaces. Depending on the requirements of your facility, there are various options available, including tiles, rubber, and epoxy resin. By selecting the appropriate flooring and providing proper maintenance, you can ensure that it can withstand the challenges posed by chemical exposure.
Frequently Asked Questions
Which type of flooring is the most resistant to acids?
Certain epoxy resin floors are highly resistant to acids. Please pay attention to the technical properties when selecting the appropriate floor. At IBOD, we are more than willing to assist you in choosing the right floor for your needs.
Is it possible to use chemically resistant floors in living spaces?
Chemically resistant floors are not ideal for living rooms, as the stresses in residential areas are not as strong. For private homes, a sealant with good chemical resistance, such as a 2K seal based on polyurethane resin like Doppo Finish Light+, is fully sufficient
How often should I seal a chemically resistant floor?
The frequency depends heavily on the usage. We recommend contacting a specialist for guidance.
Which type of flooring is best suited for lab environments?
Epoxy resin floors with added slip-resistant properties through the use of quartz sand or color chips are especially ideal
Which type of flooring is best suited for workshops?
Epoxy resin floors with plasticizer, oil, and fuel-resistant properties are a prerequisite for workshops. The slip class is ensured, depending on the requirements, by incorporating quartz sand or colored chips
Can I install chemically resistant floors myself?
No, we always recommend seeking professional assistance to achieve optimal and durable results.